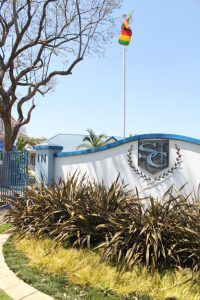 Who We Are and What We Do:
St. Christopher's School is an inclusive secondary school in Harare for students who have mild to moderate learning differences which prevent them from coping adequately in a mainstream school environment. We believe that building self-esteem and creating a happy, non-threatening learning environment are key factors in enhancing learning.
By supporting the individual needs of each student and providing creative alternatives where possible, we try and reduce stress and anxiety associated with learning so that students can achieve their personal best. Our goal is to educate and develop your child as a whole, and if students so choose, to reintegrate into the mainstream for some iGCSEs and A-Levels, while remaining in small classes at St. Christopher's.